The first settings are asked for at start:
The employee's name as printed on the time sheets.
The email address is used as the addressee for the time records.
This app support several independent timers. At least one category such as working hours, on call duty/standby, driving time or a project should be selected.
Employees can specify their employer as the addressee for the time sheets. This area is hidden when self-employment is selected.
The number of projects can be selected.
and off you go…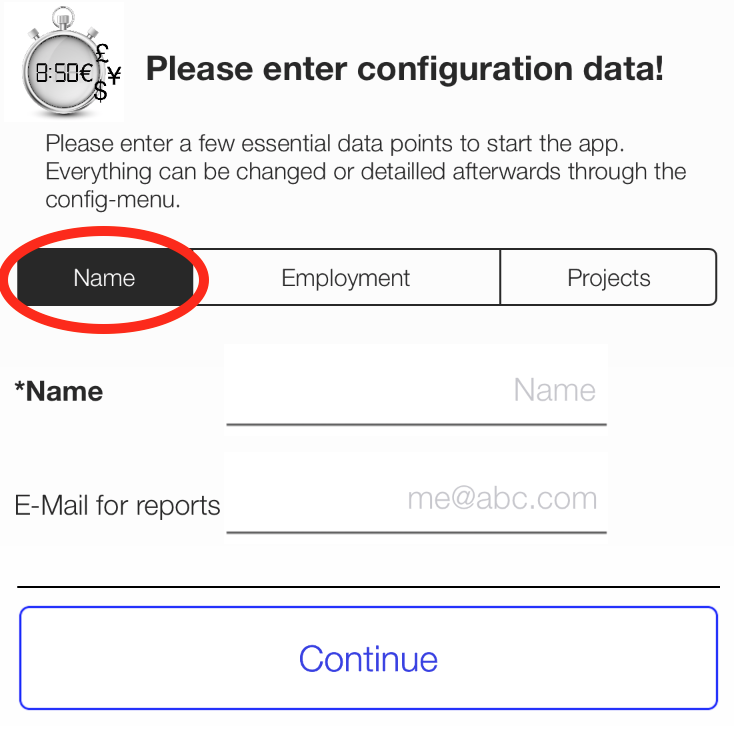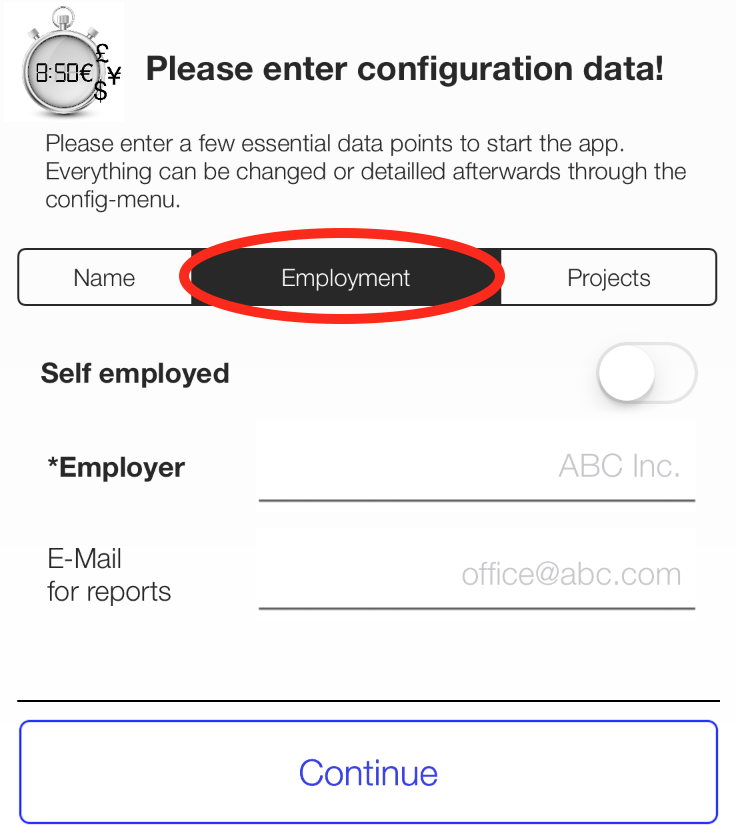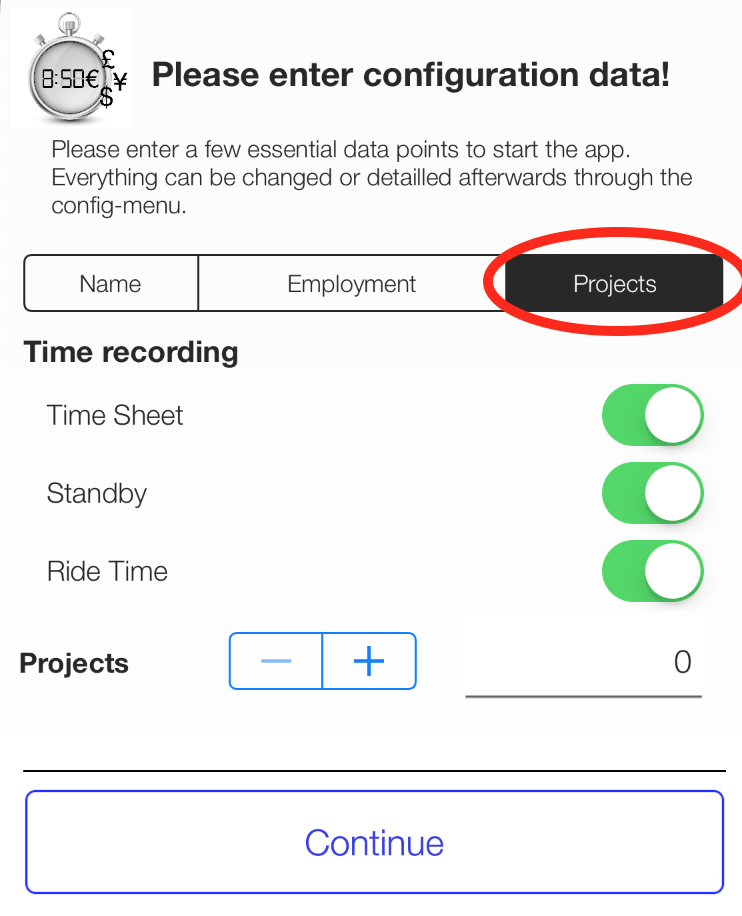 All information can be changed later.
As long as the name and, for employees, the name of the company (marked with '*') are not set, the menu for the basic configuration is queried with every restart of the app.
It is recommended that the messages and notifications are allowed to be shown. For example, an alarm is triggered when a threshold value is reached, which does not reach the user if not permitted.