Apps
For dads, drivers, pupils, parents, people who pickup, celebrate birthday, smash
Go to Pickup-Sign
Pickup-Sign
for taxi drivers, chauffeurs and other people who need to pickup someone from an airport, railway station etc..
About SB-apps
7+ years of app development
Everything is developed to support you as much as possible
With 17 apps for different purposes sb-apps has an interesting portfolio of apps. Working together with artedy.de provides additional recipe-apps.
most apps are rated 4 **** or higher as an average

Dads, drivers, students, cooks, parents are users of the apps

Over 37 years of development experience

more than 600.000 downlads
Testimonials
Wie es gefallen hat!
Latest Updates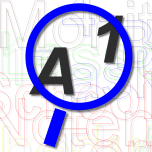 It makes sense to backup. Especially after long time of entering data or when changing the device. This is also a precaution before updates. Sending an E-Mail or a WhatsApp message with a link with all data is the solution. Main Menu -> Transfer -> E-Mail or Share Click on the new device on the Read more about How to backup data from GradeMonitor?[…]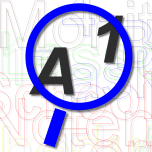 Wenn man das Gerät wechselt oder vor einem Update auf Nummer sicher gehen will, empfiehlt sich ein Backup. Generell ist ein Update zu empfehlen, wenn man viel Zeit in die Eingabe von Daten gesteckt hat (egal für welches Programm). NotenMonitor (Schülerversion) bietet über den Transfermodus die Möglichkeit, Updates zu machen. Vom Hauptmenü aus -> Transfer Read more about Wie mache ich einen Backup mit NotenMonitor ?[…]
Zurück
Nächster Schritt
Thank you for providing feedback!