Apps
For dads, drivers, pupils, parents, people who pickup, celebrate birthday, smash
Go to Pickup-Sign
Pickup-Sign
for taxi drivers, chauffeurs and other people who need to pickup someone from an airport, railway station etc..
Blow Fast! ApagaVelas!! Kerzenblasen!
Fun for a birthday! Blow out candles as fast as you can.
Arbeitszeit /Wages & Wages
Timessheets for everybody
About SB-apps
7+ years of app development
Everything is developed to support you as much as possible
With 17 apps for different purposes sb-apps has an interesting portfolio of apps. Working together with artedy.de provides additional recipe-apps.
most apps are rated 4 **** or higher as an average

Dads, drivers, students, cooks, parents are users of the apps

Over 37 years of development experience

more than 600.000 downlads
Testimonials
Wie es gefallen hat!
Latest Updates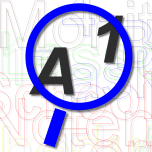 GradeMonitor is released with a new version 5.0. This is an updated version to accomodate new features of iOS 11 and iPhone X. The data could be transferred via the Share-Menu (via WhatsApp for example) from the student's version (GradeMonitor) ro the parent's version (paid version GradeMonitor+). The way how you could cretae your own Read more about GradeMonitor 5.0 is ready for update[…]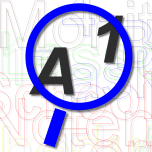 NotenMonitor, die App für die Schüler hat einen langersehnten Update erhalten. Die Version 5.0 beinhaltet insbesondere einen Update für die Version iOS 11 wie auch für das iPhone X. Die Möglichkeit, sich selbst ein Zeugnis auszustellen, ist überarbeitet worden. NotenMonitor+ ist die Bezahlversion und für die Eltern bestimmt, die die Daten der Kinden an einer Read more about NotenMonitor Version 5.0 ist fertig[…]
Zurück
Nächster Schritt
Thank you for providing feedback!