The minimum wage is intended as supplemental information and provides an indication of which hourly wages should be met as a (legal) minimum. The color green indicates a compliance with the rule. If the color is red, this indicates that the hourly wage is below the minimum wage.As these rules differ from country to country, often even from state to state and are distinct per type of job, there is a great chance, that this app does not automatically cover applicable rules for you. For Germany, Austria and Switzerland the list is quite extensive.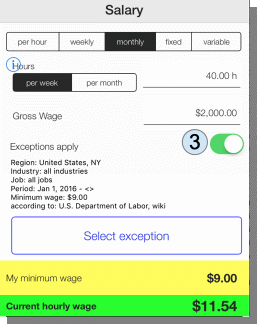 For the states in U.S. some rules are included, but certainly not for the rest of the world. Press (3) for selecting the available minimum wages rules for your country. This button is only available, when there are rules integrating for your country in the app.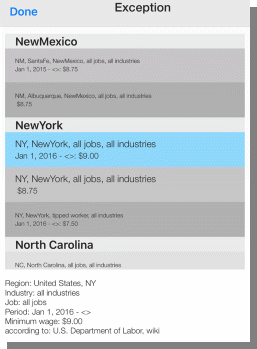 If no entry exists, you can add your minimum wage to the app.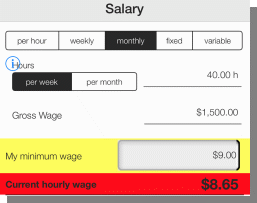 Note: If a monthly wage is given, 4 1/3 weeks are multiplied by the number of hours per week in order to calculate the hours per month.