Any trip that has been marked as a billable trip can be added to an invoice.

The following entries from a tour appear in the invoice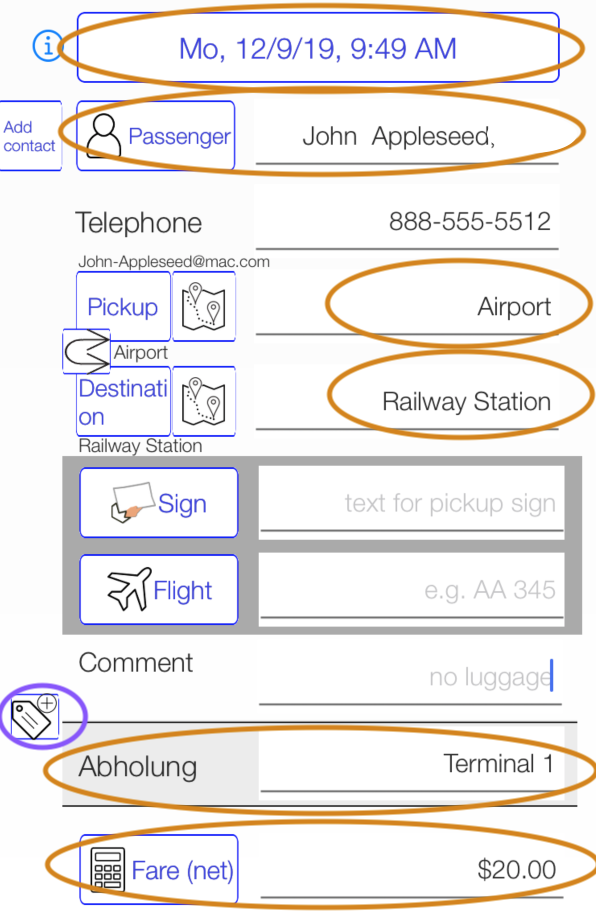 The entries for the pickup time, passenger, pickup and destination, as well as travel costs are taken over into the invoice. With the button (blue) for additional fields further details can be added for the order, which are also printed in the invoice ("Abholung" is the German word for "pickup"). As well as the entry for "purchase order" from the invoice details:

The resulting invoice looks like this

To temporary add additional information to one invoice line you might just add a colon ";" followed by additional text into the line for the passenger.

This results in the following invoice line: