The rules of book keeping mandate that if you cancel an invoice after you have sent it to your customer you have to issue a credit note. The credit amount should be the same as the invoiced amount.
TaxiDataManager has some provisioning for this.
So we start with the invoice first, that later will be credited:
Kate Bell is the Passenger. John Appleseed from ABC Ltd is the recipient of the invoice.
We setup this booking:
Bookings -> "+" :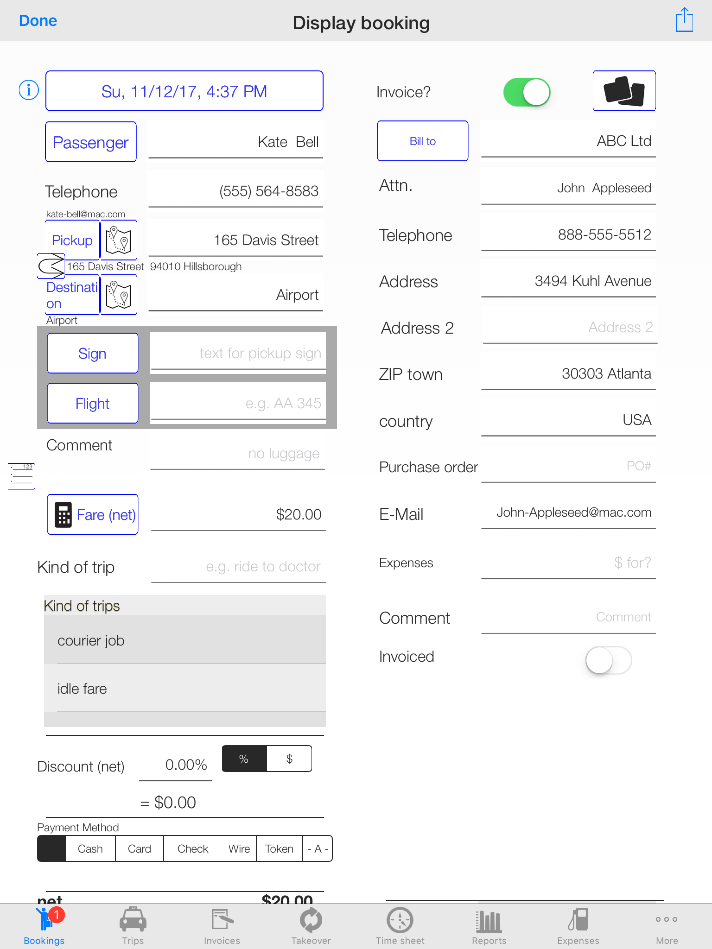 Next we finished the tour and entered $20 as amount to be invoiced.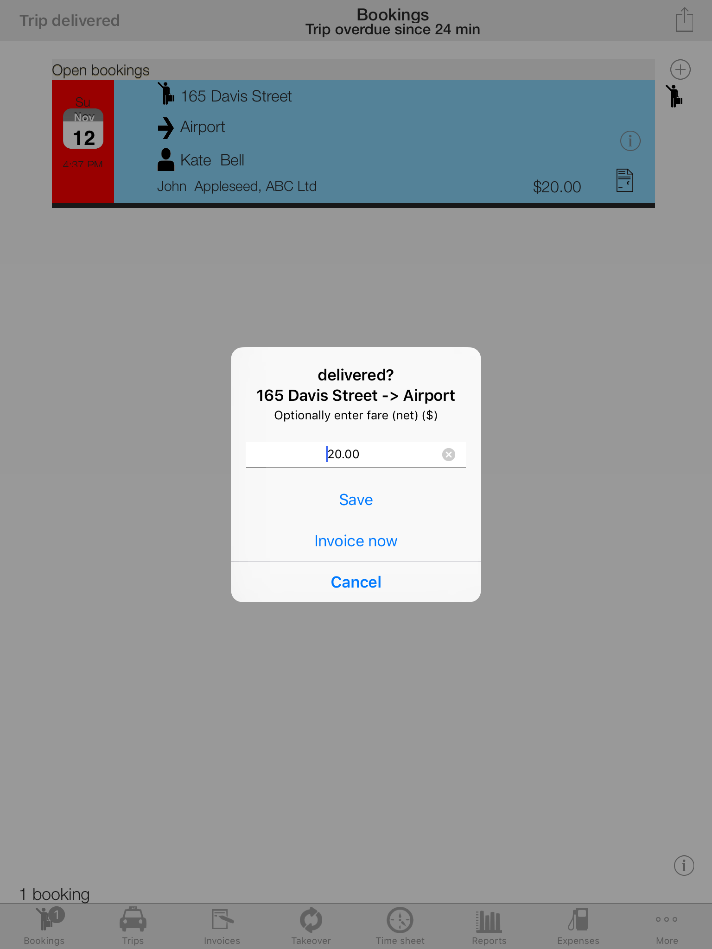 After hitting save, you'll find the booking in menu for starting invoices: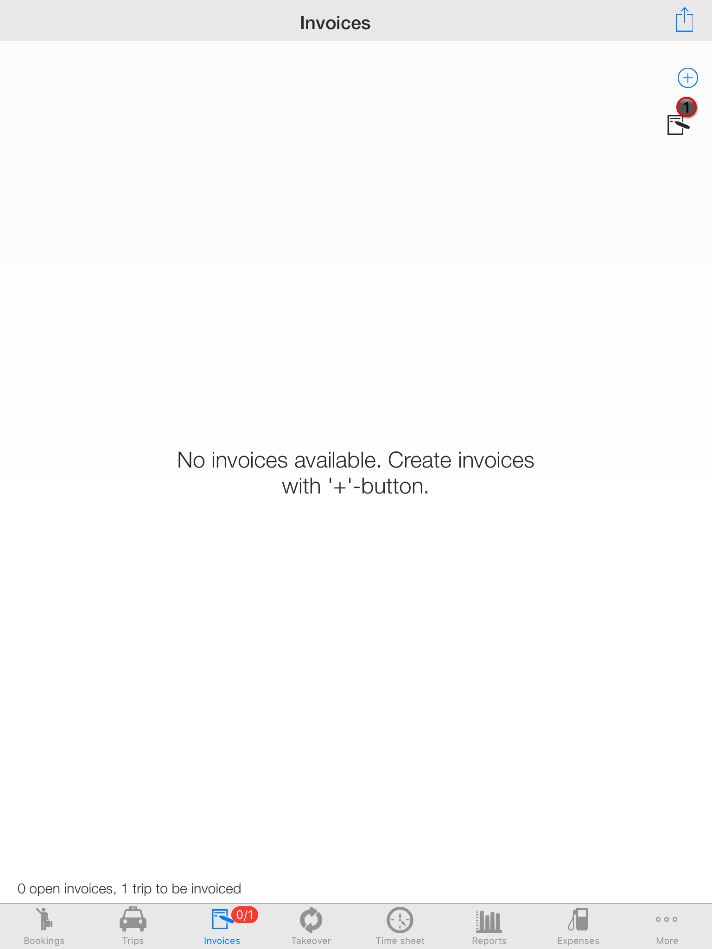 Hit the '+' Button now and the booking will be displayed: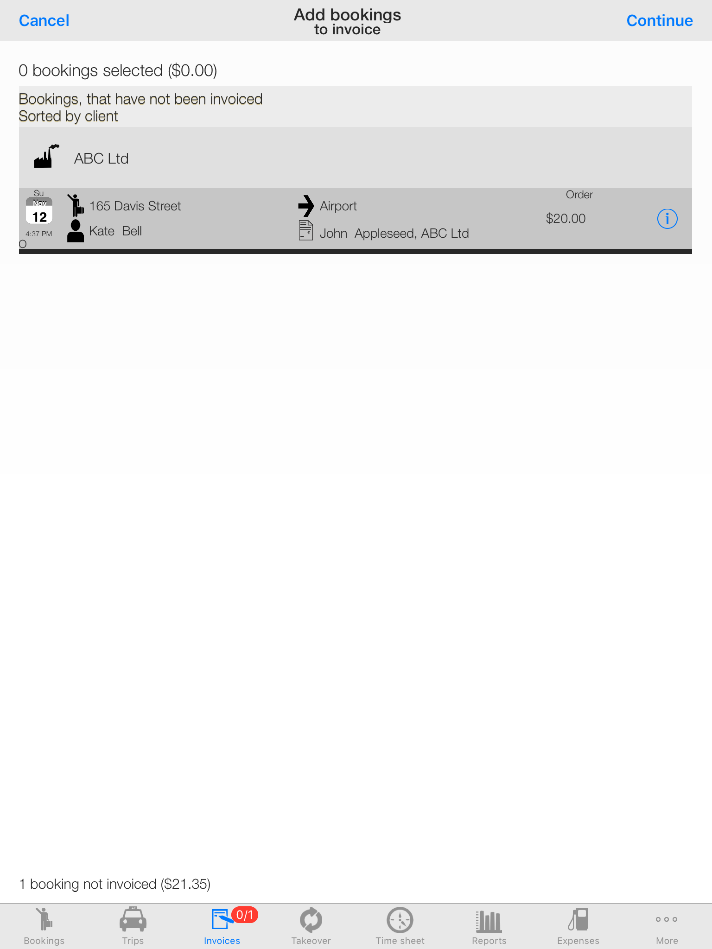 After selecting the booking and hitting "Continue" you'll find yourself in the screen for editing invoices: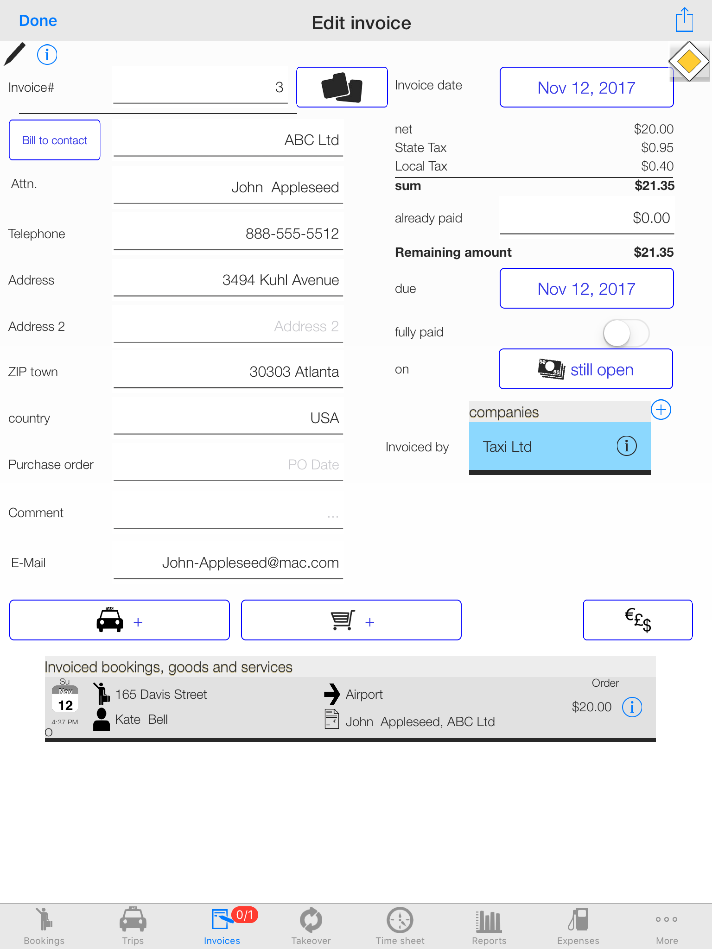 If you're done, hit "Done" in the top left corner and the invoice should be finalized. You can print the invoice or send it as PDF.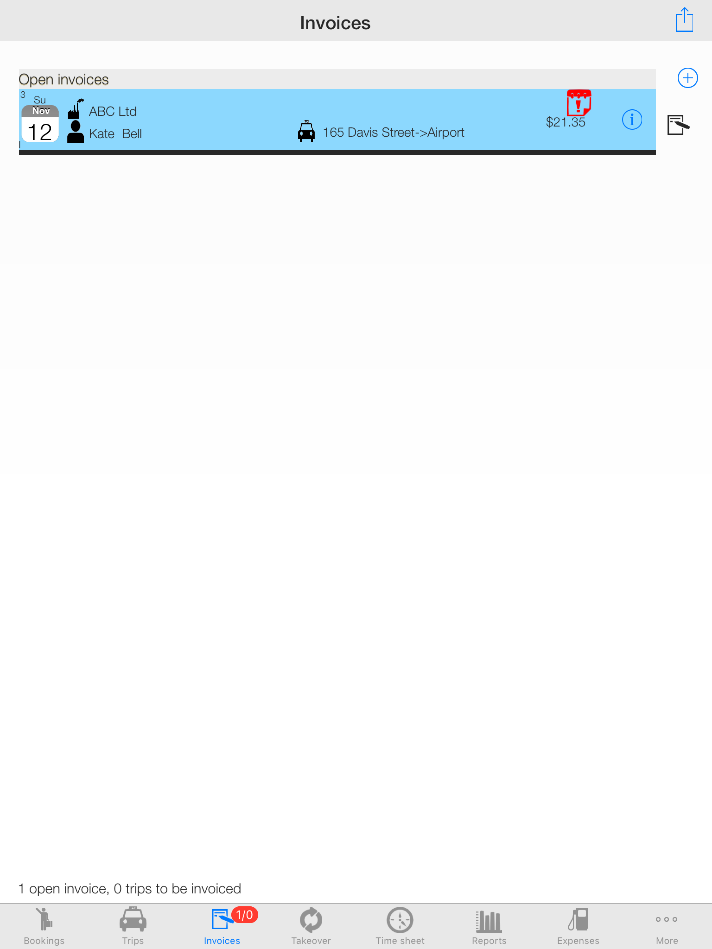 You can now print or forward the invoice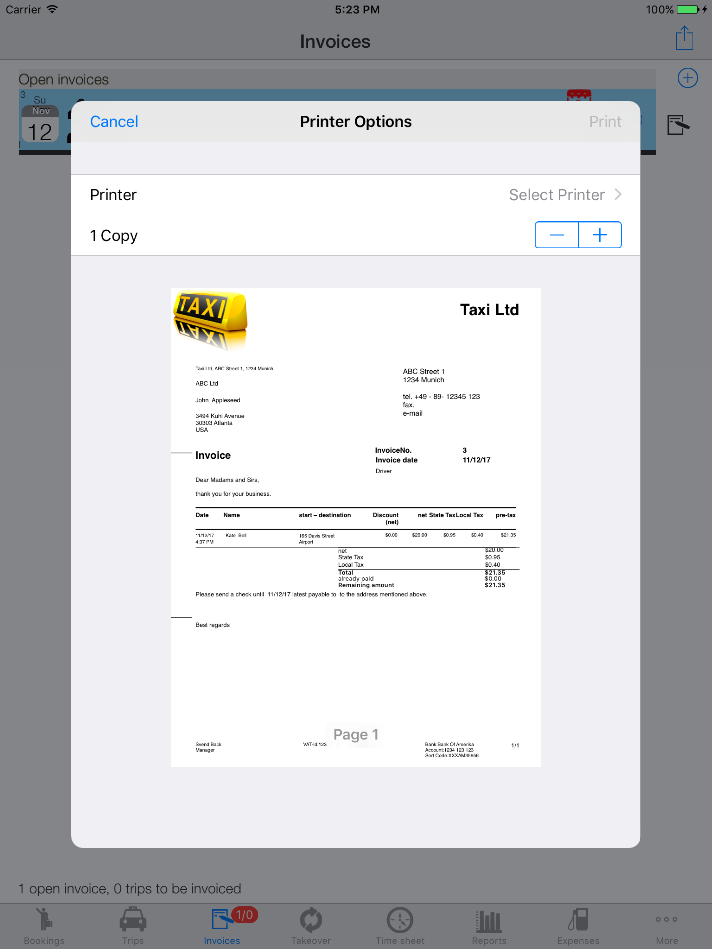 Usually you have customized the layout of the invoice with your logo.
You can also close the invoice. Afterwards it is only available in the reports section of the app.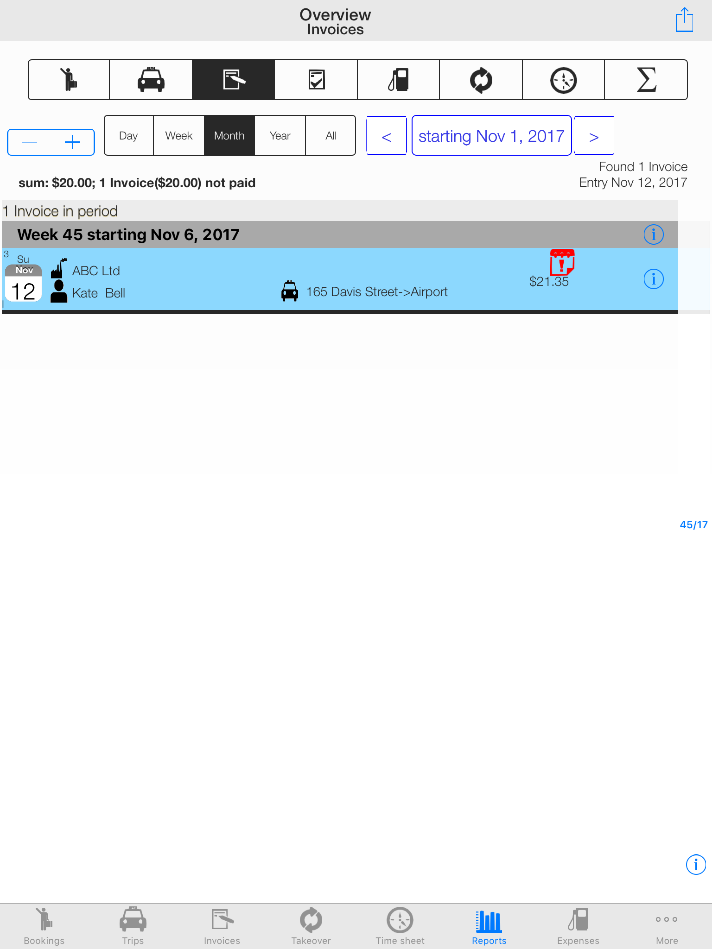 When you go into the invoice, you can also issue a credit note for the same invoice. Just go down to the place where you select the printtemplate.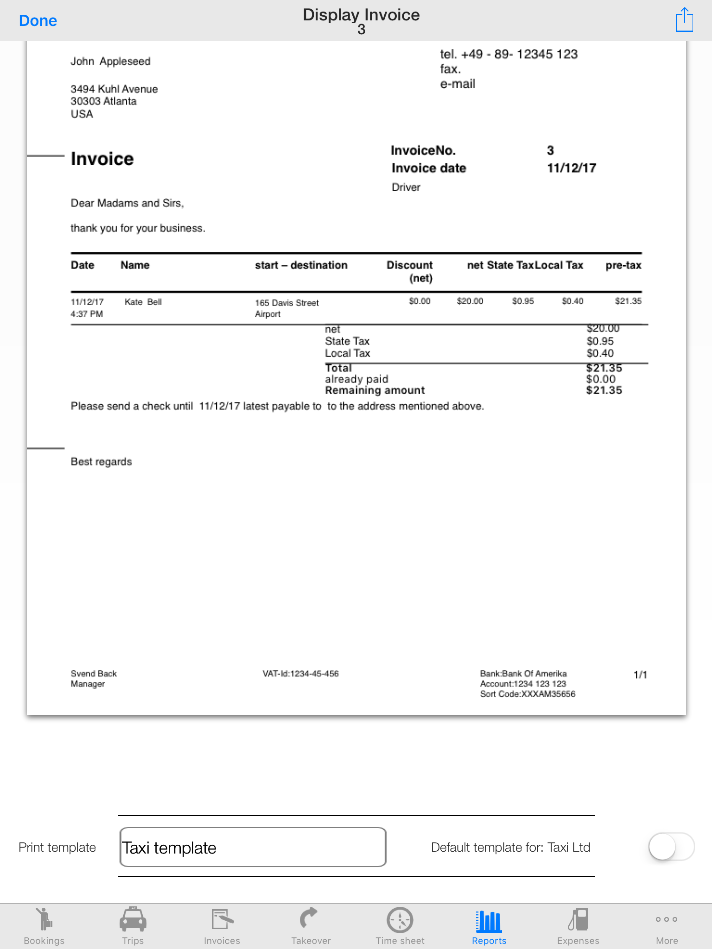 Instead of using the invoice template you can try to use the "credit note"-template to issue a credit note for the same amount: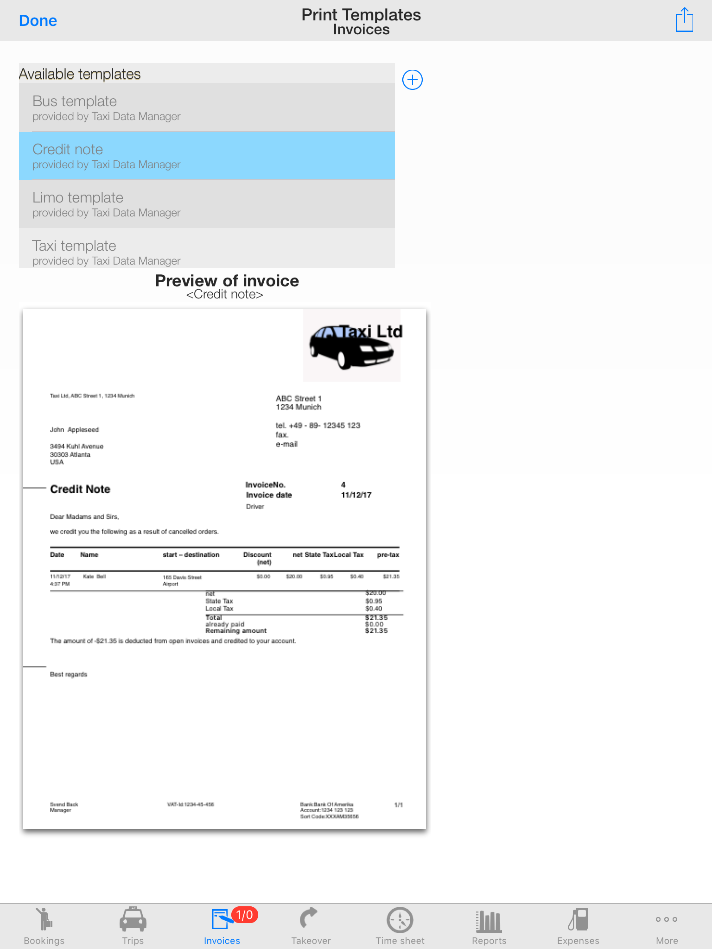 You should customize this template as well with your logo first.
The next version will fully support the usage of the credit note template.