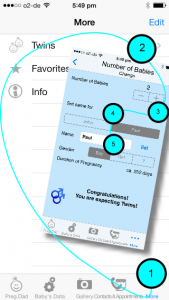 1

Click on the "More-Menu"

2

Click on "Twins"

3

Push '+' to increase the "Number of Babies"

4-5

Select a Baby and select the gender and the proposed name for this baby.

The text is adapted for twins and some specific articles for twins/triplets have been added. Also the due date comes earlier.